Looking for a family clinic in Canberra?
Situated on the beautiful Kingston Foreshore, and established in 2019 – the Kingston Foreshore Medical Centre is a family owned and operated GP clinic catering to the needs of the Kingston, Fyshwick and the broader Canberra and Queanbeyan community.
Book online for your new Kingston Medical Clinic that will truly look after your family.
About Us
Our aim is to provide the highest quality person-centred care.
The Doctors at Kingston Medical Centre have been in the Canberra region for over 10 years and are supported by a nurse and fantastic admin team. We offer a full suite of services, from general health consultations and giving medical prescriptions, to treating minor injuries and more.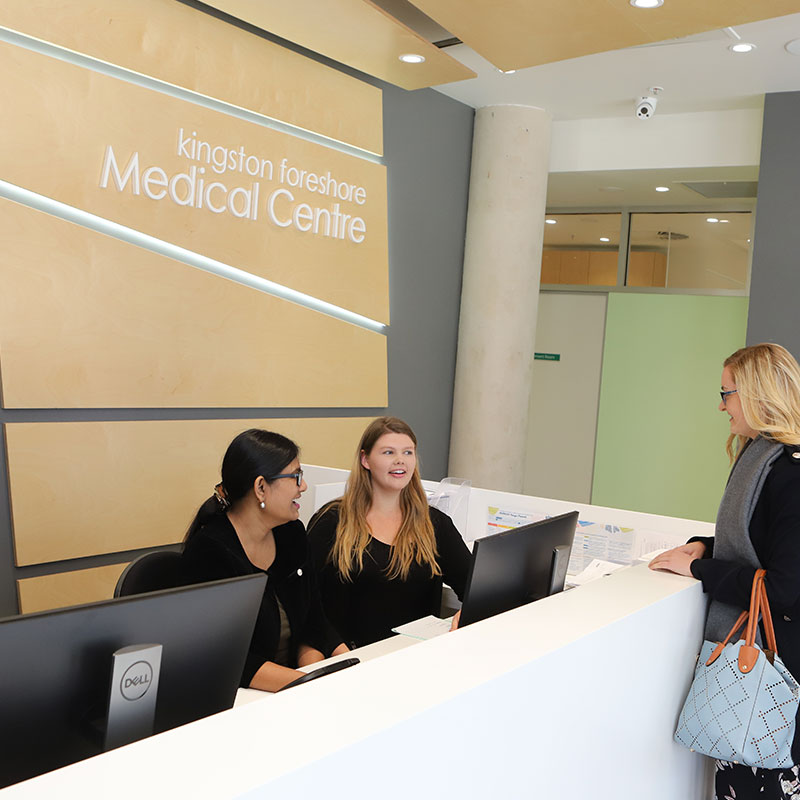 New Patients are always welcome at our Canberra Family Medical Clinic
Our medical clinic is located at 147/39 Eastlake Parade in Kingston, Canberra – only a short commute from Fyshwick and other surrounding suburbs of Kingston. If you're looking for a new GP for yourself or your family, contact us today.
Eastlake Parade runs parallel to Wentworth Avenue and is accessible by either of Giles or Eyre streets.
As well as our accessible location, we are surrounded by a bevy of useful related services. Medical imaging, pathology and the Kingston pharmacy are all conveniently located within 500m of our medical clinic.
Kingston Foreshore Medical Centre is open for appointments during these hours:
Mon – Fri: 8:00 am – 6:00 pm

Saturday: 9:00 am – 1:00 pm

Sunday: 9:00 am – 1:00 pm
After-Hours Service
For after-hours service, please consult the Canberra After Hours Locum Service (CALMS) by phoning  0408 780 221 or attend your nearest Emergency department.
For immediate medical assistance in the event of an emergency, call  000.
Book an Appointment With One of Our Kingston Medical Centre Doctors Today
Kingston Foreshore Medical Centre is now open for business and our doctors are accepting new patients.  Whether you're based in Kingston, Fyshwick or beyond, call our Canberra clinic  02 5110 31440 today or book online for GPs who will truly look after your family.